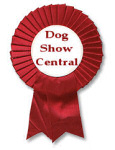 Paid Subscriptions
(Bank Transfer)
If you do not have and do not wish to setup a PayPal account to pay for your subscription
you can opt to pay by direct bank transfer.
As this is a more labour intensive option than using PayPal
we do not offer the 3 month trial period, sorry.
You will need to have registered on Dog Show Central before using this option.
If you have not done this you can do so here.
Please complete the form below and we will email you the details required to make a direct bank payment
or return to subscriptions page.